What is Oxford CoHousing?
Oxford CoHousing is a group of people who wish to build and live in an intentional community. We hope to build a community of mixed dwellings and tenures, of between 20-40 units, for any age or stage of life, with shared facilities to encourage neighbourliness and mutual support (What is CoHousing).
The group was founded 10 years ago and consists of a core group – which is responsible for the day to day running of the organisation, and members and associate members.
We are a member of the UK Cohousing Network.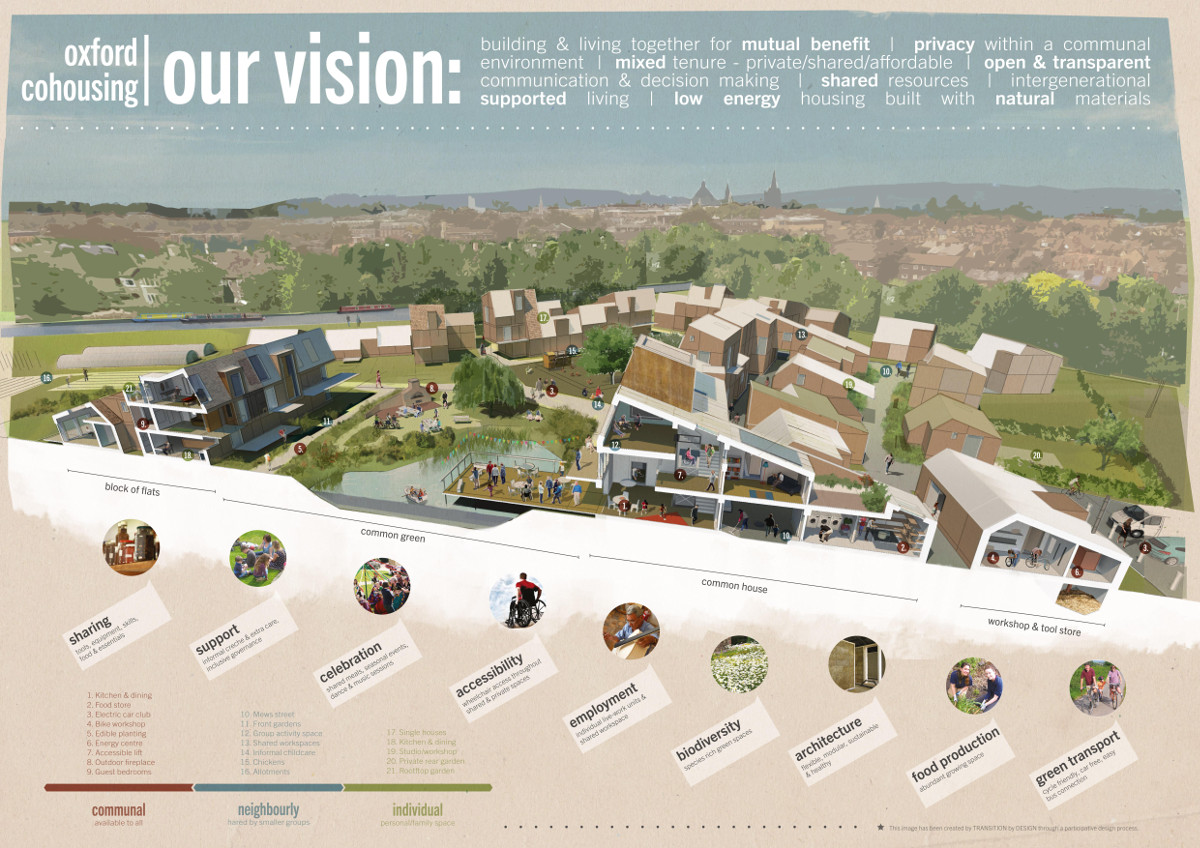 We want …
at least 20 and up to 40 private homes of varying sizes, costs and tenure
communal facilities which might include meeting, eating and work space
homes to meet the needs of an intergenerational group and designed to Lifetime Homes standard and high spec eco dwelling
facilities for gardens, allotments and working from home
inclusive, mutual support, friendship and cooperation
respect for the environment
open and transparent communication and decision making
sharing our time, space and facilities cooperation